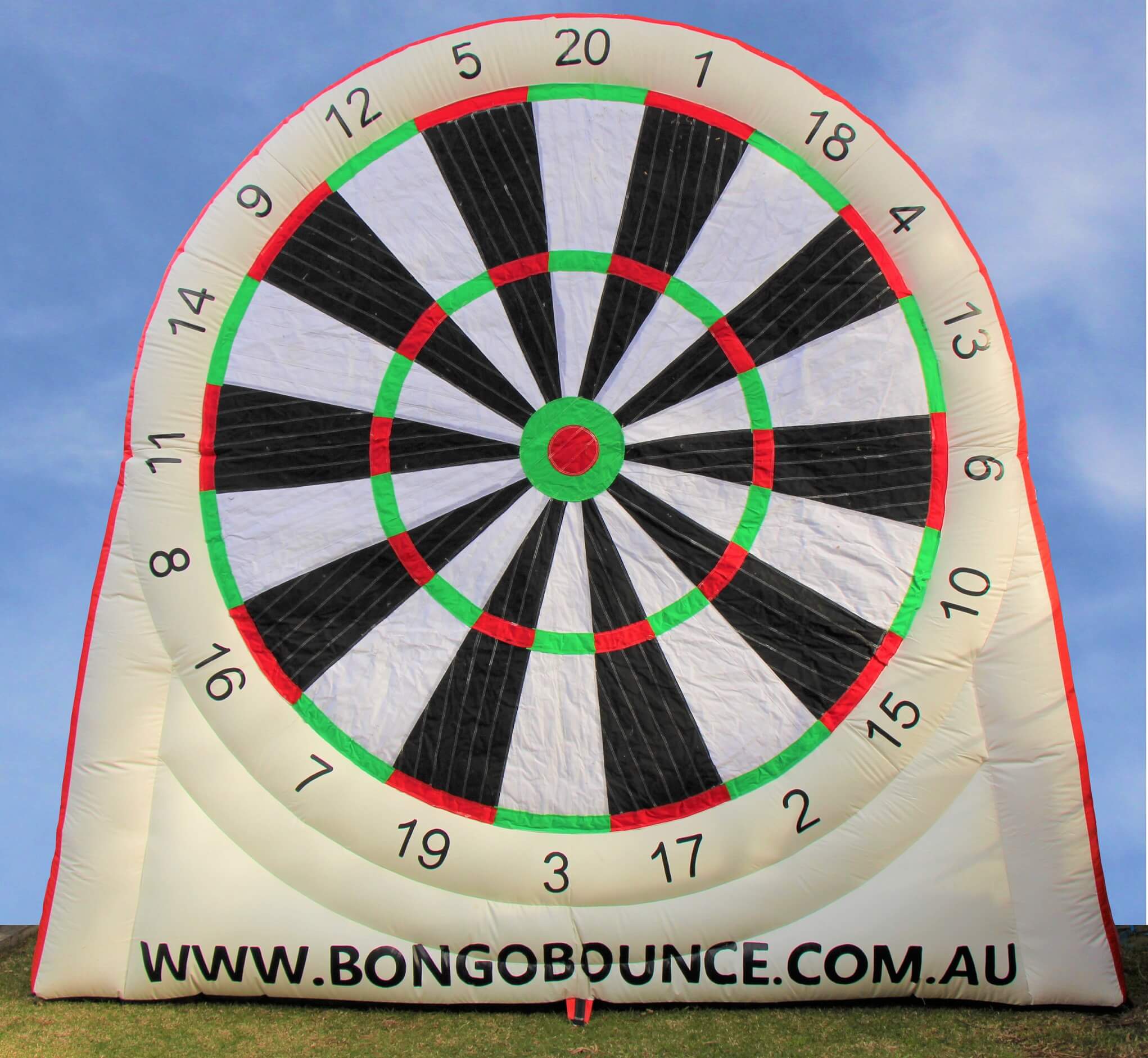 The game of darts has its origins in England during the reign of King Henry VIII. It is said that during archery practice, a group of his best archers challenged each other to throw their arrows at a target rather than shoot them with a bow.
The game of foot darts (or soccer darts as some call it) has its origins in the last five or so years when an unknown genius decided the game of darts needed to be improved by enlarging the dartboard to the height a male adult giraffe, making it inflatable with a velcro front and then kicking felt soccer balls at it.
This amazing game is now available for hire from BONGO BOUNCE. Soccer darts is a fantastic way to draw a crowd at your event. Standing at 5 metres tall, our foot darts are sure to grab attention. They are a perfect attraction for football and soccer club events. People love soccer darts and they are a hugely popular activity for all ages.
If you are after foot dart hire in Melbourne, we have what you need.
Prices:
Four hours: $290
Seven hours: $330
Overnight:   $420