Frozen Cocktail/Slushie machine
Frozen Cocktail/Slushie machine – $180.
[custom_frame_right]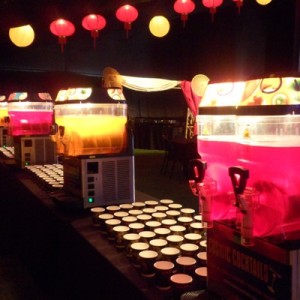 [/custom_frame_right]Twin bowl slush machine makes approximately 200 to 240 drinks. Includes 2 flavours, 150 x 200ml plastic cups and 150 straws.
Choose from the following flavours  Cola, Vanilla Cola, Strawberry, Raspberry, Blueberry, Blue Lemonade, Pink Watermelon, Lemon/Lime/Bitters, Pineapple, Ginger Beer, Orange, Lime, Tropical, Lemon, Lychee, Mango, Wild Berry, Green Apple, Peach, Grape, Sour Cherry, Mocha, Chocolate, Style of Tobelrone, Coffee, Neutral, Pina Colada, Illusions, Fruit Tingle, Lime Margarita, Lemon Margarita, Mojito, Coconut, Sex on the Beach, Bubble Gum, Strawberry Daiquiri, Mango Daiquiri, Banana Daiquiri, Pineapple Daiquiri
 Please note: Alcohol can be added to the slushie mix however we do not supply alcohol with your hire.
Extra frozen cocktail syrup $20 per flavour
[custom_button text="Book Now!" title="Book Now!" url="http://www.bongobounce.com.au/bookings/" size="large" bg_color="#ef1261″ text_color="#FFFFFF" align="left" target="_self"]